Rive Droite:

Exclusive Villas For Sale
At The Heart Of The Golf Course
Welcome to Mauritius and Rive Droite, and to luxurious and comfortable homes surrounded by abundant greenery. It's a neighbourhood with a convivial way of life designed for well-being, set alongside Azuri Village golf course, where elegant houses, apartments and penthouses run the length of the 9-hole, par-3 fairways.
We invite you to come and live here in a peaceful and pleasant neighbourhood, looking out over the golf course, just a few steps away from a lively village where you'll find your daily needs close at hand.
Get a golden visa! If you buy a prestigious property at Azuri, you'll be able to take full advantage of the dolce vita, the good life, Mauritian-style. On the northeast coast of the island, Azuri Golf & Ocean Village lies on the coast, looking out over one of Mauritius' most beautiful lagoons. You'll also have the opportunity to enjoy a host of activities such as golf, tennis and archery, and be part of a thriving and cosmopolitan community.
A diverse portfolio
of luxury properties
9-hole signature
Par-3 golf course
Transferable membership
included
Ennéa Golf Villas
The Ennéa Golf Villas at Azuri are designed to offer you an exclusive lifestyle experience in the luxury of an island villa set beside the manicured greens of a world-class 9-hole signature par 3 golf course, within a vibrant seaside village.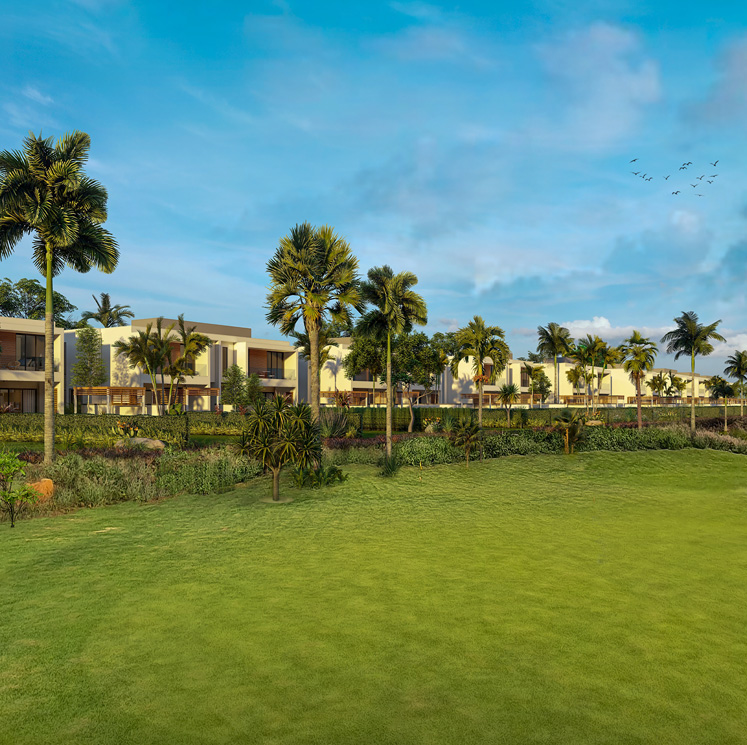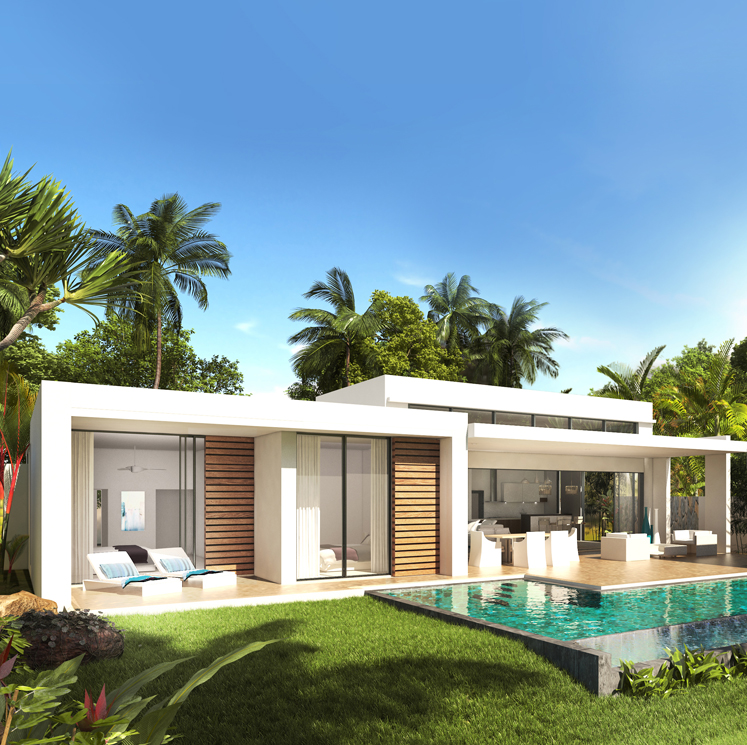 Ocean River Golf View Villas
To get a feel for the Ocean River Golf View Villa, you must imagine waking up to peaceful surroundings, drinking your cup of coffee on your veranda, a traditional component of Mauritian architecture. Having friends over for a drink and dinner in your backyard. Hosting a pool party. Playing a round of golf.
A Signature Par-3 9-Hole Golf Course
Green open spaces, manicured fairways, breathtaking views, peacefulness, tranquility… Who doesn't love a golf course?
The Designer
The words elegance, chic and spectacular are frequently used to describe Azuri, one of the world's most picturesque resort destinations.
Golf Management
GreenSun Management is the result of passionate and professional individuals regrouped in one Team to offer the best of their expertise in the golf field.
Hole by Hole
Everyone agrees that playing golf is fun! Today's player looks for shorter games so they can move on with other activities.
Buy property in Mauritius foreigner or property for sale Beachfront. Azuri is a proud member of Luxury Estates Mauritius