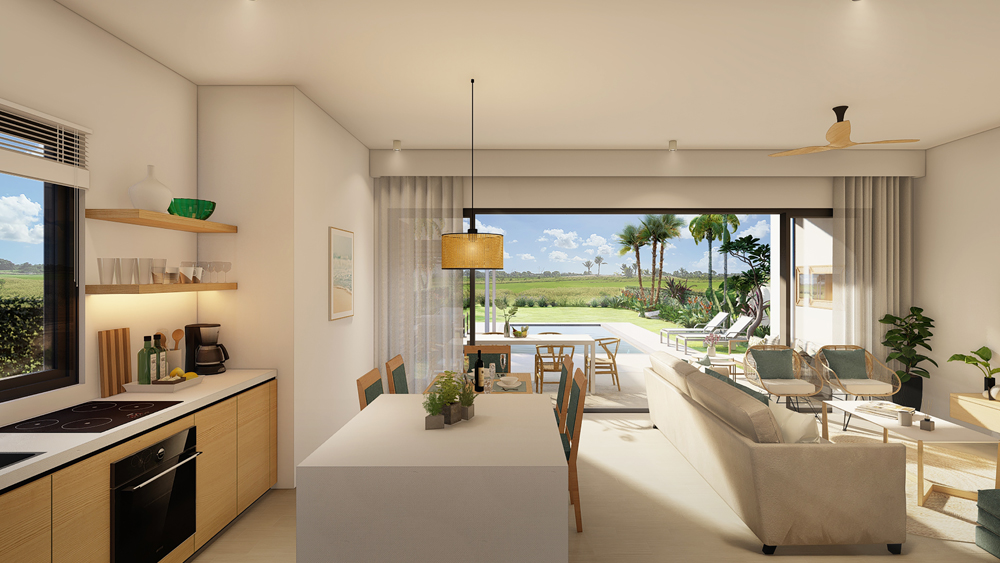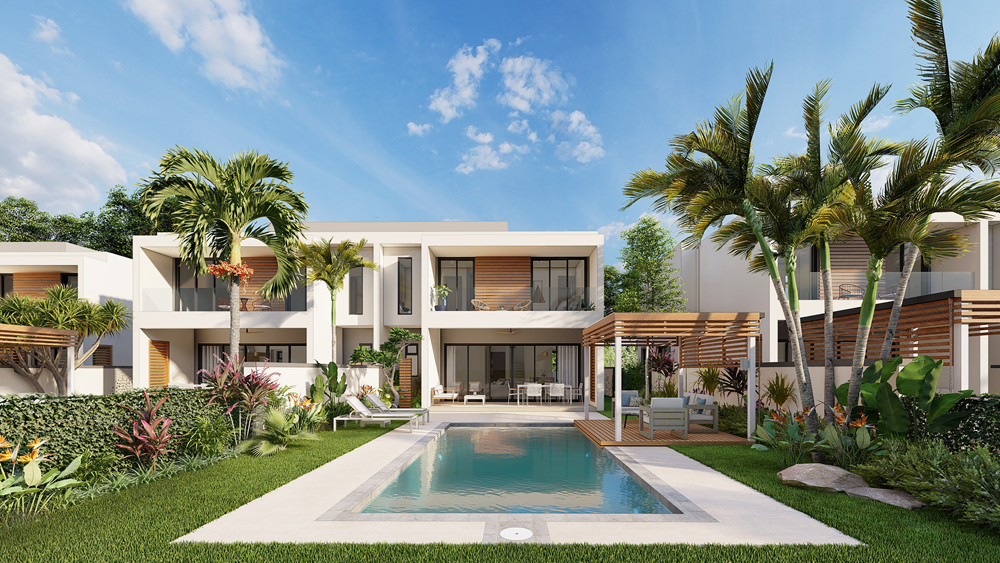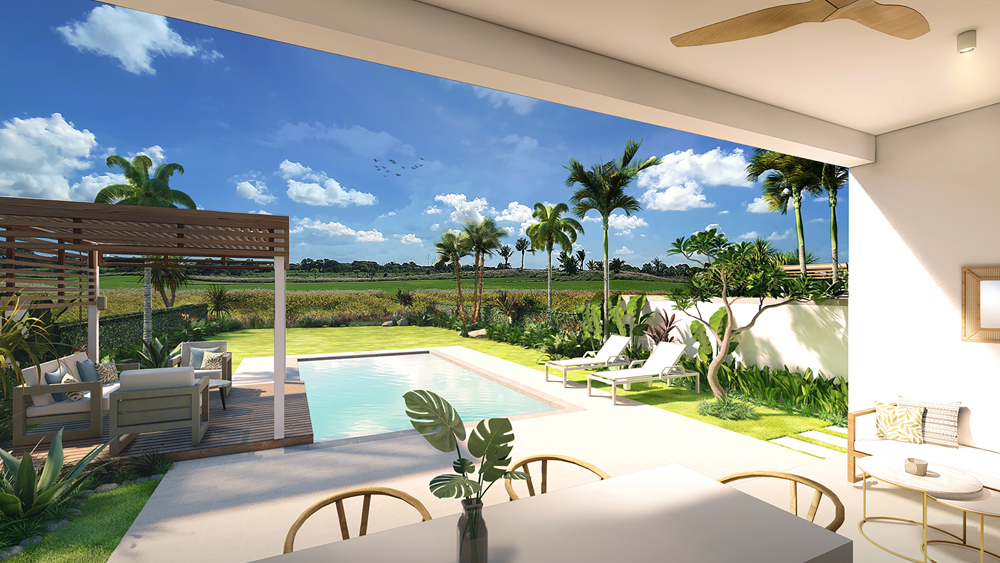 All renders are artistic impressions and may differ from the final product. The promoter retains the right to change any marketing material for whatever reason in its sole discretion.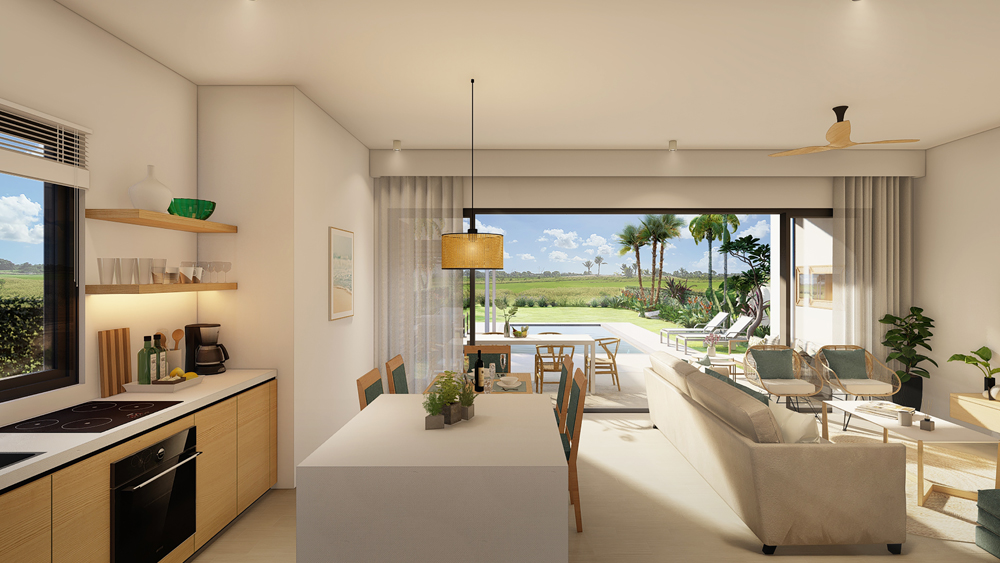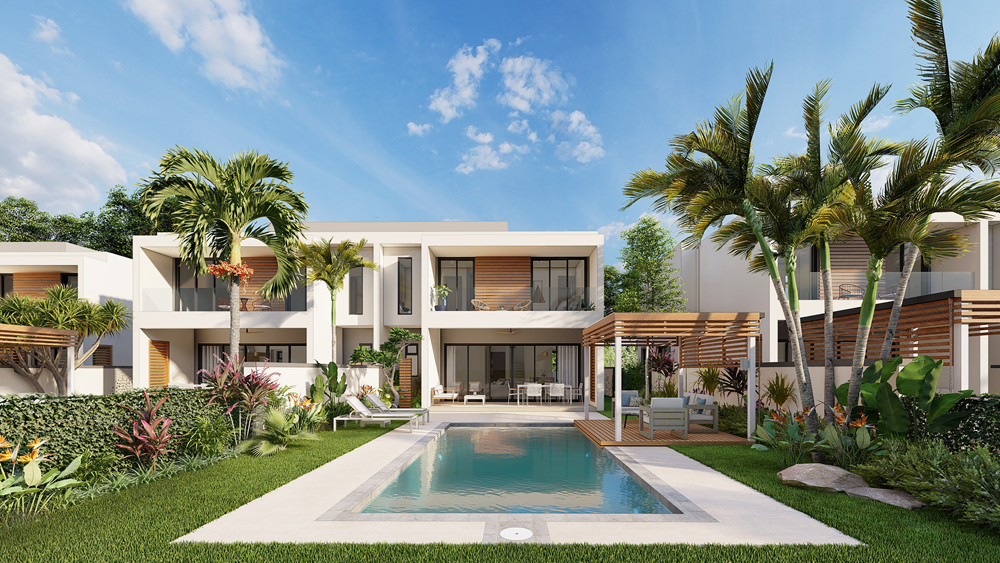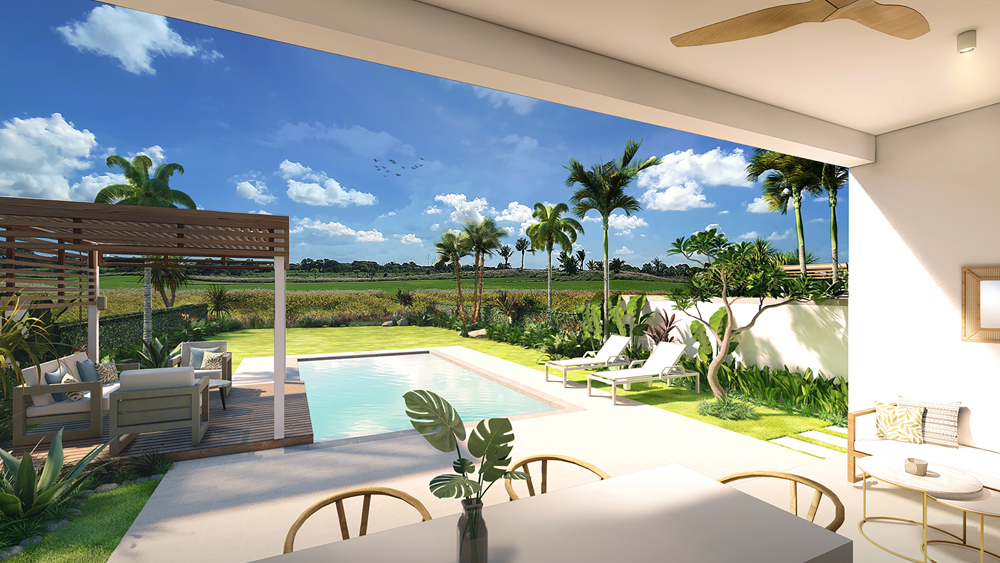 When the best place for your holidays is at home.
The Ennéa Golf Villas at Azuri are designed to offer you an exclusive lifestyle experience in the luxury of an island villa set beside the manicured greens of a world-class 9-hole signature par 3 golf course, within a vibrant seaside village.
The Ennéa Golf Villas are situated on a 1.25 hectare stretch of land that faces the holes #7 and #8 of The Nine – Azuri Golf Course, and they encompass 12 semi detached villas having views toward the west or the northwest of the island. The plots are sized between 402 m2 and 474 m2 and the villas are approximately 160 m2 for a 3-bedroom house.
Property Type

Property Status

Currency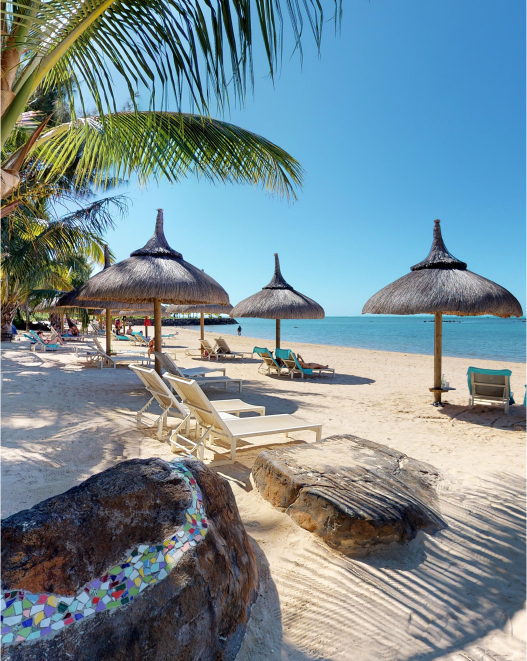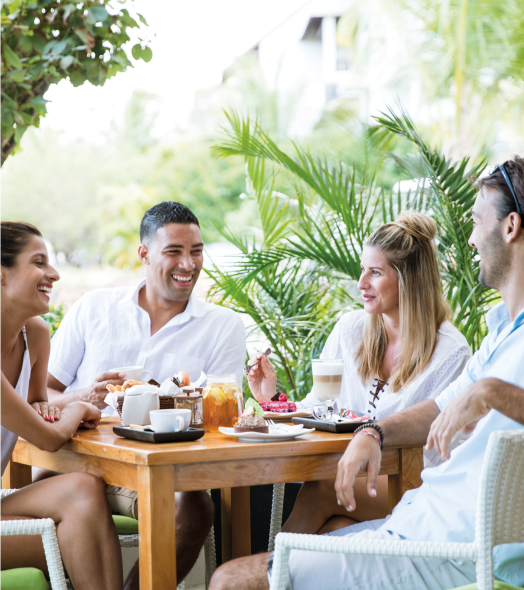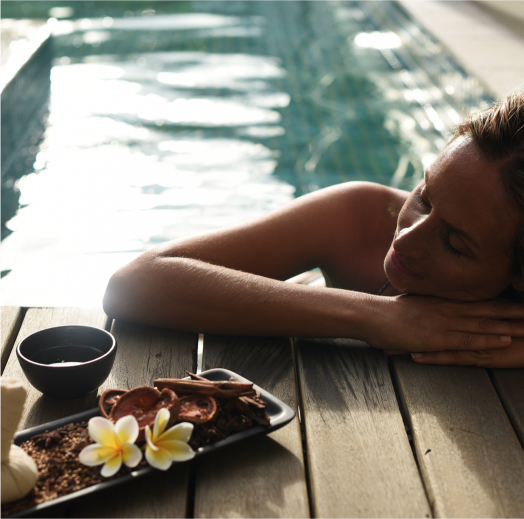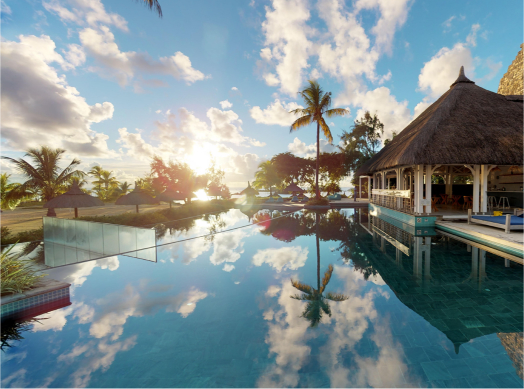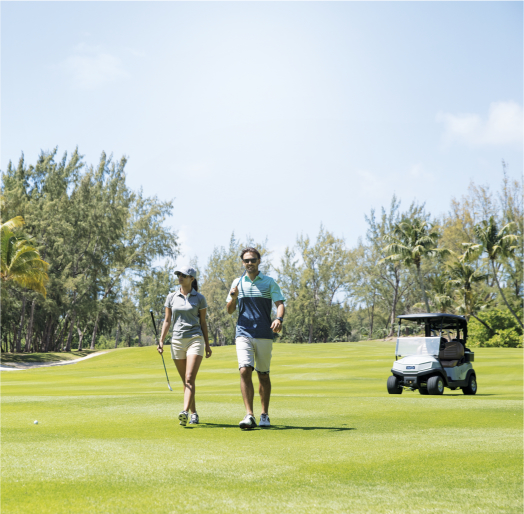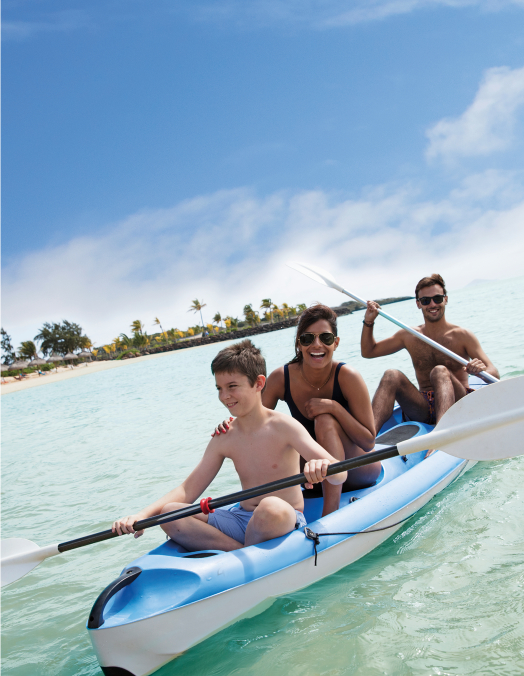 Enquiries
HOW CAN WE HELP YOU?
Buy property in Mauritius foreigner or property for sale Beachfront. Azuri is a proud member of Luxury Estates Mauritius